Welcome Hilo High Class of '68!
"Still groovin' after all these years..."

updated: 07/11/2017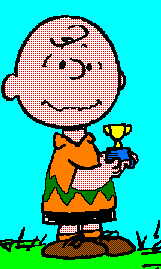 (07/11/2017) Sadly, Susan Miyaji has reported that our classmate John Ceridon has passed away. He passed away on July 11, 2017 in Colorado. Here is a link to his obituary. A memorial will be held this Saturday, July 22, 2017 in Colorado. John was also my classmate at Kalanianaoe School. Our "In Memory of ..." page has been updated.
(06/26/2017) Thanks to Susan Miyaji, here are two articles about Lillian. Services at Pearl City Hongwanji (today, 11:00AM) and Honpa Hongwanji Hilo Bestuin (Friday, June 30th, 4:00PM) will be held.
(06/12/2017) Here is a link to Lillian's obituary. There is a public service this coming Saturday, June 17, 2017.
(06/07/2017) I'm saddened to relay to you via Susan Miyaji that our classmate Lillian Kawasaki Asato passed away on June 1, 2017. She was also my classmate at University of Washington. Here is a link to something nice that was said about Lillian.
(05/23/2017) Some sad news: Mildred Takata Morimoto passed away on May 10, 2017. Here is a link to her obituary.
(03/07/2017) I'm sad to report that our classmate Kent Kaneko passed away on 11/19/2012. The "In Memory of ... " page has been update.
(02/21/2017) Your hard-working reunion committee has sent out a postcard with "Save the Date" information for our 50TH!. Included in this link is a copy of the postcard in case you haven't received it. Please check it out and "SAVE the DATE"!
(02/21/2017) I am sad to report that our classmate Gerald Makino passed away on December 21, 2016. I have updated the "In Memory of" page.
(11/06/2016) I have been terribly delinquent in posting reunion photos kindly sent in by our classmates. Susan Miyaji has diligently sent me these photos every year. Here they are in a group. Contributing photographers are:
2013: Elsa Kure Agena, Lorna Nishioka Yamashiro, Terrence Takahata and Susan Miyaji.
2015: Susan Miyaji and Wiladene Pahio Ganir
2016: Susan Miyaji
ATTENTION! Your hardworking reunion committee has asked that you save the following dates for our 50TH (gasp!) reunion in 2018. This was sent out by Christine Wakida.
(10/05/2016) Again, I am announcing with sadness that Laurel Yap (Laurent Dauphina Loo-King) has passed away. Thanks to Susan Miyaji/Lester Oshiro for the news. I have updated the "In Memory of ..." page.
(08/26/2016) Lately, it's been a sad task to update this site. Susan Miyaji has informed me that we lost two more classmates, Amy Asakura Uchida and Sam Kaeo. The "In Memory of ..." page has been updated again.
(07/15/2016) Here are a links to interesting articles about Clay and Vincent. It's nice to read about how meaningful their lives were.
(07/07/2016) It is with great sadness that the "In Memory of ..." page has been updated. Thanks to Susan Miyaji, I've been informed of the passing of some of our classmates: Margaret deMello Pahio, Clayton Nakasone, and Vincent Arkangel.
I've been informed that the funeral for Clay Nakasone will be held on Friday, July 15th at Hosoi at 6:00PM. Also, a celebration of life will be held for Clay on Sunday July 24th at Hawaiian Bryans from 1 to 4. Please inform me if you want to attend.
Clay passed away peacefully in his sleep on June 22nd, 2016. We'll all miss you, Clay.
(05/10/2016) DING DING DING DING! Here is the brand new 2016 reunion flyer courtesy of Susan Miyaji
(05/22/2015) Hi everyone! Here is the 2015 reunion flyer from our great organizer Susan Miyaji. It's in Las Vegas this year; hurry and sign up!
(04/03/13) DING DING DING DING! Here is the brand new 2013 reunion flyer courtesy of Susan Miyaji
(04/21/12) Here is the flyer and registration form for our "Social Security" Reunion thanks to Joan Sakaba (I LOVE the title). This is a Microsoft Word file. Here is a link to a PDF.
(09/10/11) Here are some picture from Susan Miyaji of the 2011 Reunion in Hilo. Thanks Susan!
(09/10/11) Here are some picture from Carl Okuyama of Amy DeWeese Rennie & parents @ Carl's. They are 92 years YOUNG, no restrictive diets, married 66 years and don't they look great? Carl wishes all our classmates peace and good health!
(05/30/11) Here are some pictures from Susan Miyaji. Amy DeWeese Rennie came for a visit and had lunch Susan & friends.
(04/20/2011) DING DING DING DING! Here is the brand new 2011 reunion flyer from Susan Miyaji. PLEASE fill it out and say you're going! It's in Hilo this year!
(08/29/2010) SOME 2010 REUNION PICTURES (courtesy of Susan Miyaji)
(07/23/2010) Some news from the reunion committee:
60th Birthday Party HEADS UP --the dim sum luncheon will be held at the Royal Garden Restaurant at the Ala Moana Hotel, Third Floor on Sunday, August 22 from 11:00 a.m.

The location was changed from Hee Hing....there is also a Royal Garden in Waikiki -- do not go there -- we will be at the Ala Moana site!
Also, some info from the Aston Waikiki Sunset:
The Aston Waikiki Sunset is holding rooms for the Hilo H.S. Class of 68 Reunion. Currrently there is one reservation.
As per our contract, rooms that are not reserved as of July 21st will get dropped out of hold and back into our inventory to sell.
At this time, I will release the remaining 9 rooms that were not reserved. If anyone wishes to reserve under the special rates as outlined in the contract,
please have them call in their reservation to 1-800-927-6441 to check availability.
DING DING DING! Your hard working and generous reunion committee has WAIVED the registration late fee! Line up and send the registration forms in!
(07/12/2010) Here is a list of registered attendees for our 60th Birthday Reunion. There's still some time left to register without a late fee, so how about making that list bigger?
(07/06/2010) Hi everyone! I'm posting a reminder about registering for the 2010 class reunion on Oahu. The deadline to register with no late fee has been extended to July 16th! Here is the link to the application. PLEASE fill out and send it in! Here is a link to the reminder sent out by your HARD WORKING (AND FUN) Oahu reunion committee: (Gerald...Ava...Marianne...Alvin...Glenn...Sharon...Fran...Clay...Ted....Wil...Elsa...Terrence...Joan) If you'd like a number to call, drop me an email and I'll refer you to a live young classmate.
(03/09/10) Hi classmates! I've been terribly delinquent about posting the 2008 reunion pictures. I have uploaded them but have not had the time to label the pictures with names yet. In the interest of showing them quickly please bear with me with just the photos. Susan Miyaji was kind enough to send them to me a looong time ago. There are two groups, one that Susan took and another that Kathy (Oswalt) Beasom took.
Susan Miyaji's Pictures Kathy Beasom's Pictures
(03/08/10) Here is the final version of the application form WITH address. This time it's in Microsoft Word format. If you prefer PDF, see below (mailing address also shown below). Thanks to the reunion committee (Oahu) and Susan Miyaji!
(03/04/2010) Here is an application form for our upcoming reunion from Christine Wakida. Fill out and attend! It's a PDF file and should open up in your browser. If not please download Acrobat Reader from Adobe. The mailing address was inadvertently left out, it's:
P.O. Box 61644 Honolulu, HI 96839.
(12/11/2009) Here is the Tribune Herald obituary for Judy (Higaki) Hoshino that appeared in today's paper. Thanks to Susan Miyaji for scanning and sending it to me. Services are set for 12/18/2009 and our Lester Oshiro will be delivering the eulogy.
(12/07/2009) I have some sad news to report; our classmate Judy (Higaki) Hoshino passed away last Friday. I remember meeting her at Kalanianaole school in Papaikou. She used to dazzle us with her beautiful hula dances as well as her cheerleading in high school.
(08/01/2009) Hi classmates! I apologize for not updating this site for a while. I've had some intense family issues to deal with in the last year. BUT, look for many updates soon. Susan Miyaji has kindly provided me with LOTS of info to post and I will do so soon. Reunion pictures from last year will be shown soon.
My deepest most sincere apologies to Abraham Barcena. It seems he was mistakenly placed in the "Memories" page. I have removed his name and fortunately, it was a very bad mistake on my part. He is very much alive and with us today.
Here is a link to some info for the 2010 reunion in Honolulu. Your hard working (and fun loving) Oahu classmates have been planning this. FYI, there is NO reunion this year.
(02/16/2009) Check out this cool link: We're proud of Miles!
Hi classmates! This web site was down from 7/31/08 to today. Sorry for the downtime; my web host guys went away without a word and this site just stopped working. I've got a more reputable host now and have transferred and updated this site to the new host. Let me know if any links are busted. Have a great time at the 40th reunion and don't forget to send me pictures and any kine stories you have! Thanks, Harlan
Here is a list of 185 classmates that we have lost contact with: Christine Wakida put a lot of hard work into compiling this list from the Yearbook, Senior Newsletter and Commencement List. If you have any leads, contact Chrsitine via email (I can provide) or mail to: "Class of 1968 1156 Haihai St. Hilo, Hawaii"
I've updated the "In Memory of..." page. This is one part I am saddened to update. Thanks to various classmates who emailed the info in (08/03/08).
(08/03/08): Here's a HAPPY picture of a mini-reunion in Kona with Linda (Aburamen) Nako, Miles Nakahara, Helen (Gomberg) Leialoha and Susan Miyaji. Lucky Miles, huh? Thanks to Susan Miyaji.
Updated 06/17/2008: Here's a link to the flyer notice for our 40th reunion! Print and send it in!
Update 09/14/2007: Here's a picture of Helen (Gomberg) Leialoha and Linda (Aburamen) Nako. This was taken on a trip to Kona by Susan Miyaji and Linda. Courtesy Susan Miyaji.
Update 09/03/2007! Here are some pictures of the 39th Reunion held on August 25th in Hilo. Thanks to Susan Miyaji for sending them to me. Anyone else have some nice photos, please email to me.
There was a mini-reunion on (4/22/07) at Haleiwa Joe's in Kaneohe, Oahu at 4:00PM. Anyone having pictures to contribute please send them to me.
3/10/2007..Hello classmates! I apologize for the long delay in updating, BUT here are some new pictures courtesy of Susan Miyaji, Linda Nako, William Ferreira, and Wiladene Ganir! See the links below:
Thanks, Harlan

From your hard working Reunion Committee: Announcement for the 2008 (Big One!) reunion in Hilo.

Here's a picture from Susan Miyaji of a mini-reunion held in Hilo at Miyo's on 07/07/07 (Lucky Day!) Lovely ladies Pamela (Kubo) Mattys, Linda (Aburamen) Nako and Susan Miyaji.

Some sad news: our classmate, Gary Kanetani passed away on May 28th, 2007. I have updated the "In Memory of" link.

January 2007` Mini-Reunion in Hilo

MORE Las Vegas 2006 Reunion Pictures from Wiladene Ganir

MORE Las Vegas 2006 Reunion Pictures from William Ferreira

MORE Las Vegas 2006 Reunion Pictures from Linda Nako

Las Vegas 2006 Reunion pictures! Thanks to Susan Miyaji.

NEW(9/23/06)!


If anyone else has photos, please send it to me and I will post them.



More sad news (9/23/06)
We have just heard from Linda (Aburamen) Nako that Karen Bugado passed away recently and Calvin Uchida passed away about 2 years ago.

Some Sad News (8/4/2006)
Kathlyn Kozuki Furuya passed away on July 29th, 2006.



Hi Classmates, we're finally up and running again. As some of you might know, this site
was down for a few weeks due to our host provider losing our database. I have uploaded the site again from backups I had that were in bits and pieces and have pieced the site together again. I've check the links but if you find some of them not working, please email me at the address shown below. I apologize for the interruption. Updates are coming again soon!

Mahalo, Harlan 07/29/2006

Link to "Hilo Days" Website by Craig Miyamoto (Audrey's brother)

Las Vegas Reunion Pictures ... Updated 07/22/2005

Class of 1968 Forum...Post your messages! .....vote in Harlan's polls and add your own!

Post Class of 1968 Gallery...Post your picture! Let's get some pictures posted, classmates!

Current Classmate's Photos and Comments.....UPDATED 06/02/2004


Classmates' Favorites
"Ono Kine Recipes"


Live View Of Hilo Bay From Pacific Tsunami Museum

Please support the camera if you can!

I removed all the messages from my yearbook, but did not remove the autographs out of respect for the photographs. Please bear with me on these photographs....Thanks,

Harlan

Much thanks go to Manuel Jadulang (our former webmaster) Also, much thanks to Kent Kobayashi for his technical support and assistance. And, a great big MAHALO to Carl Okuyama, the "Father" of the Class of '68 web site, and Ava Kita Kadohiro, who "polished" and expanded this web site with her creative skills! Last but not least, MAHALO to Ed Hara for his kokua in getting us pictures of our classmates.

Send any comments/suggestions for web site to:

Reduce * Reuse * Recycle
This page was made from 100 percent post-consumer, recycled electrons